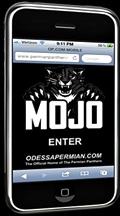 TAKE PERMIAN FOOTBALL WITH YOU WHEREVER YOU GO!

When the page loads, simply bookmark the page and add it to your mobile home screen.

You now have access to Permian Panthers football rosters, schedules, maps, and more. GO MOJO MOBILE!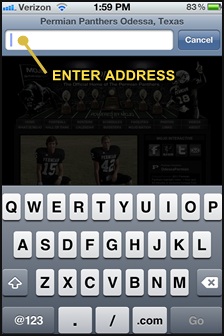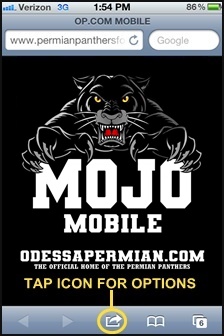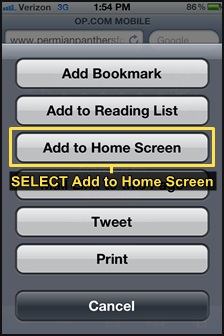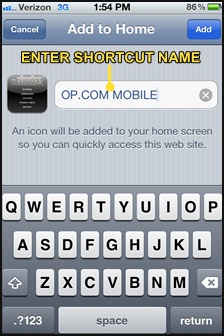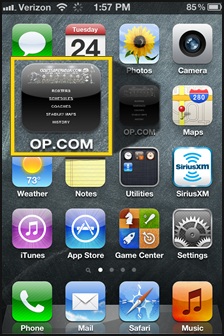 3- SELECT Add to Home Screen

4- CHOOSE A SHORTCUT NAME

*Smart phone with data plan required.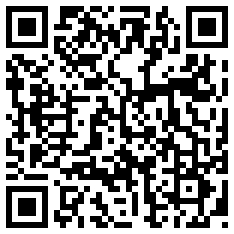 Use your phone's QR reader app to read the code and load the mobile page. Then proceed with Steps 2-5 above.