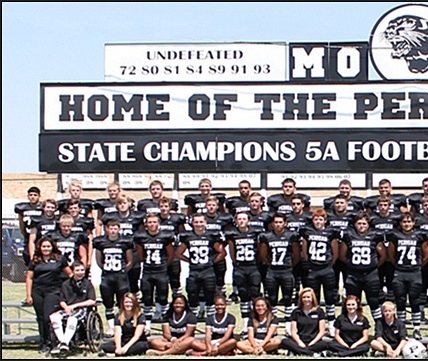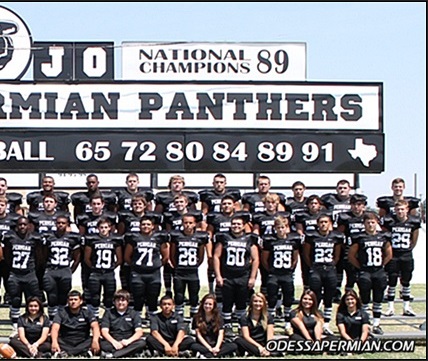 WWW.ODESSAPERMIAN.COM- THE OFFICIAL WEBSITE OF THE ODESSA PERMIAN FOOTBALL BOOSTER CLUB                            COPYRIGHT 2001-2014  ALL RIGHTS RESERVED

SUBJECT TO CHANGE WITHOUT NOTICE          *DISTRICT GAME         ALL TIMES CST

       TIME

7:00pm

1:00pm

2:00pm

8:00pm

7:30pm

7:30pm

7:30pm

7:30pm

7:30pm

7:30pm

7:30pm

      OPPONENT

Frenship (Scrimmage)

McAllen

MISSION MEMORIAL

El Paso Americas

EL PASO CORONADO

LUBBOCK CORONADO

*Midland Lee

*Abilene

*MIDLAND

*Odessa

*SAN ANGELO CENTRAL

DATE

AUG    22

AUG    30

SEP      6

SEP    12

SEP    19

SEP    26

OCT    10

OCT    17

OCT    24

OCT    31

NOV     7

SITE (Click on venue to view info)

BLACK BEATS WHITE IN MOJO SPRING GAME

Come join the football coaches at Permian for three days of fun and football! Coach Blake Feldt and his staff are anxious to meet the young Panthers of the future.

Each session is tailored for the age group attending. Camp staff will focus on beginning skills for the younger athletes, working toward sharpening techniques and giving position specific detail for older players.

Our goal is for your young athlete to attend Panther Camp each year. Our annual camp will be an important tool for building championship level teams year in and year out. We are looking forward to your involvement.

Permian Athletic Department  432-456-0300

PRINTABLE SIGN UP FORMS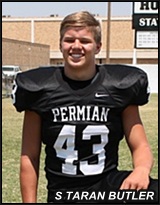 MAY 23rd- The 2014 edition of the Permian Panthers wrapped up four weeks of spring practices with their annual Black-White Game. MOJO Team Black scored a 14-3 victory over the White squad on Friday at Ratliff Stadium.

With the offensive starters on the White Team, and defensive starters on Black, the teams looked to be evenly matched on paper. But while the White had their moments it was the Black defense that dominated most of the action, holding Team White to a single field goal by Dakoda Delao. Taran Butler-playing safety for the first time after starting at outside linebacker last season-grabbed two interceptions to lead the way for the Black squad. Linebacker Cody Young contributed to the cause with a fumble recovery.

On offense, Fabian Cruz took a swing pass to the end zone from 48 yards out for Black, and Elias Zuniga added a four yard touchdown run to their total. Dakoda Delao- kicking for both sides- added the extra points.

The White defense had some bright spots of their own, as Jordan McCoy and Jack Peterson picked off a pass apiece. On offense, Trey Potter threw for 122 yards, with running backs Brandon Bailey and Marquist Allen adding 99 yards on the ground.

LINKS: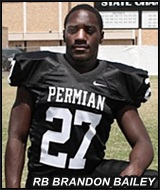 2014 MOJO FOOTBALL BEGINS MONDAY, AUGUST 11TH

MOJO Media Day August 16th     Watermelon Feed August 21st     Go to the CALENDAR Page for practice info