WWW.ODESSAPERMIAN.COM- THE OFFICIAL WEBSITE OF THE ODESSA PERMIAN FOOTBALL BOOSTER CLUB                                             MOJO NATION                                            ALL RIGHTS RESERVED

The purpose of the Booster Club is to support the football program at Permian High School. The Club will assist in helping to maintain the enthusiam and efforts of Permian football fans, and channel those efforts to the recognition of the student athletes in their participation of athletic competition. The Club will assist in raising funds for the benefit of the program.

The Permian Booster Club is a non-profit organization subject to all local school district policies, University Interscholastic League rules, and all applicable local, state, and federal laws. 100% of the proceeds generated by sales of merchandise at athletic events, as well as those advertised on this site, go to the benefit of the student athletes of Permian High School.

The Permian Football Booster Club meets during the season each Tuesday at 7:00pm in the Permian library. All supporters of Permian Panthers football are welcome to join. Come to get involved, or just attend to catch up on the latest MOJO football news. We look forward to seeing you there. 

SENIOR BOARD

FRESHMAN BOARD

JUNIOR BOARD

EX OFFICIO BOARD

Jeff Ellison- Head Coach

SOPHOMORE BOARD

AT LARGE BOARD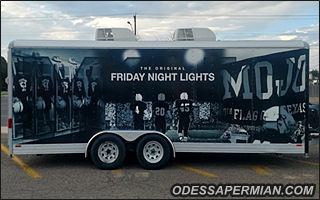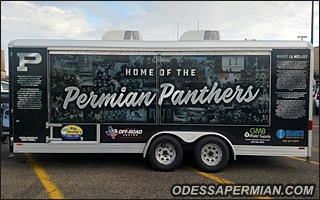 NEXT MOJO MERCHANDISE SALE DATE

Permian vs Abilene     Friday, August 25th     Ratliff Stadium