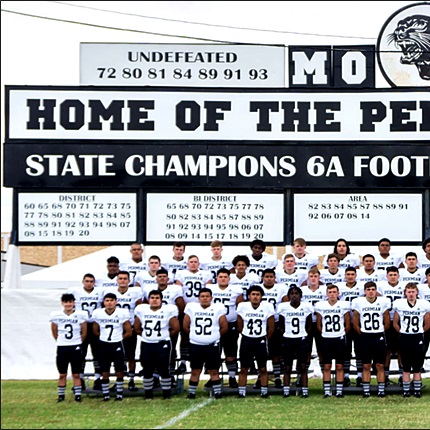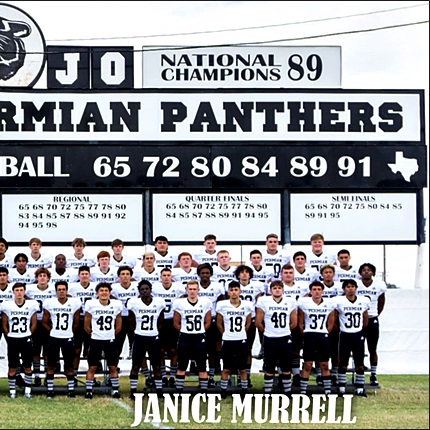 WWW.ODESSAPERMIAN.COM- THE OFFICIAL WEBSITE OF THE ODESSA PERMIAN FOOTBALL BOOSTER CLUB                      MOJO NATION                     COPYRIGHT  ALL RIGHTS RESERVED







2022 FALL FOOTBALL CAMP BEGINS AUGUST 8TH

MOJO Media Day August 13th SCHEDULE          Watermelon Feed August 18th 7:00pm
SUBJECT TO CHANGE WITHOUT NOTICE       *DISTRICT GAME        #PLAYOFF GAME        ALL TIMES CENTRAL

TIME 

6:30PM

7:00PM

7:00PM

7:00PM

7:00PM

7:00PM

7:00PM

7:00PM

7:00PM

7:00PM

7:00PM

      OPPONENT

El  Paao Pebble Hills (scrimmage)

Abilene

WACO MIDWAY

Amarillo Tascosa

KILLEEN HARKER HEIGHTS

ABILENE COOPER (Homecoming)

*Odessa

*MIDLAND LEGACY

*Frenship

*San Angelo Central

*MIDLAND (Senior Night)

DATE

AUG

AUG

SEP

SEP

SEP

SEP

OCT

OCT

OCT

OCT

NOV

WHITE BESTS BLACK IN ANNUAL SPRING GAME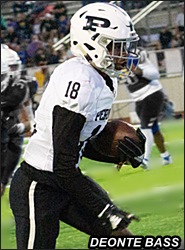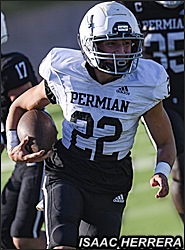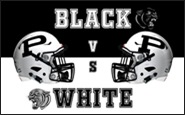 MAY 19th- The Permian Panthers held their annual Black-White Spring Game at Ratliff Stadium on Thursday. Team White secured a 33-32 victory over Team Black.

In keeping with the controlled scrimmage format Team White featured the offense. Team Black was made up of the defensive squad and scored points by making stops and forcing turnovers.

After four quarters of up-and-down the field action it was the strength of kicker Tate Terry's right leg that proved to be the difference.

Calling timeout with three seconds remaining in the game, Permian coach Jeff Ellison called on Terry to convert a 35-yard field goal, lifting White to the victory.

The Black squad dominated the early going, forcing four turnovers in the half. It ran out to a 22-6 lead after one quarter and led 30-6 early in the second quarter.

The White Team offense, led by quarterbacks Hayden Ramage and Jyzaiyah Solis, began to find their rhythm in the second quarter and slowly worked its way back into the game.

After a screen pass to Deonte Bass resulted in a big gain, RB Terron Young capped the drive with a 15 yard touchdown on an outlet pass. The offense later scored on plays of 75 and 48 yards in the second quarter to pull within 12 points at the break.

The White side continued to roll after the break with a five-yard touchdown scamper  by Terron Young.

After the defense earned four points for consecutive stops in the fourth quarter, Team White  pulled within two points on Uriel Montoya's one-yard touchdown plunge.

That set up the final drive of the game led by Herrera, who moved the MOJO offense from its own 25 to the Black 18 before timeout was called to set up Terry's kick. The kick sailed through the uprights with room to spare, giving Team White the victory.

With spring football in the books, MOJO will begin summer strength and conditioning sessions in preparation for the 2022 season. Practice begins Monday, August 8th.

LINKS: